Wessex Deanery have kindly shared their roadmaps which are a guide to meeting ARCP requirements according to stage of training and working time (i.e. full time or less than full time).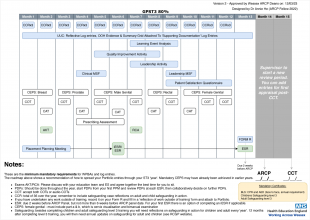 These can be accessed directly through your Fourteen Fish account on the Portfolio page > Training Map > Roadmaps.
Please see the visual guide below to assist with accessing this resource.
The Severn Deanery School of Primary Care site has lots of useful information about ARCP requirements in their trainee pages.