Required Training
Find out more about training we provide that is necessary as part of your journey to gaining MRCGP
More Info
Areas of Capability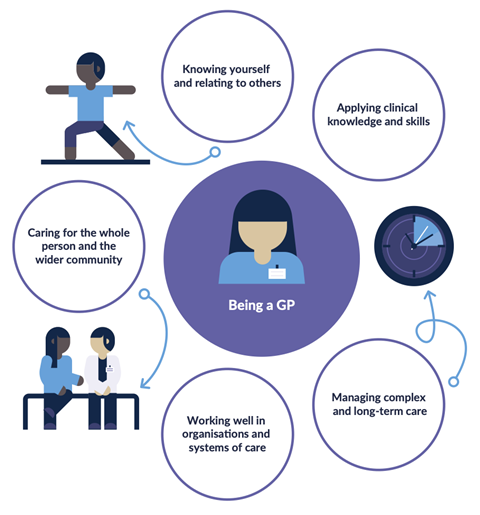 In 2019 the RCGP developed a new capability framework based on five capabilities – each of which incorporate some of the previous 13 capabilities (or competencies):
Knowing Yourself and relating to others: fitness to practice, communication and consultation, maintaining and ethical approach.
Applying skills and clinical knowledge: Data gathering and interpretation, clinical examination and procedural skills, making a diagnosis and clinical management
Managing Complex and long-term care: managing medical complexity and working with colleagues and in teams.
Working well in organisation and systems of care: Improving performance, learning and teaching and organisation management and leadership.
Caring for the whole person and the wider community: Practising holistically and Community orientation.
We have mapped these Capabilities to the structured teaching programmes for each of the ST1, ST2 and ST3 grades.
You can read more about the curriculum development in this InnovAIT article here: