For current information about Innovative Training Posts (ITP) and Out of Practice experience, please check the East Midlands Local Education and Training Board website.
An ITP is designed for trainees who need some specific experience and have not been allocated the appropriate post as part of their programme.  In Derby, GP Registrars are offered paediatric posts as an ITP during their ST2 GP post. Dermatology experience is offered as Out of Practice experience during the second year.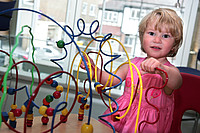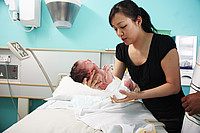 Paediatrics – Innovative Training Post
The Post should be 50:50 split between GP an Paediatrics (Children's Emergency Department, CED). This equates to 2 days in GP, 2 days in Paediatrics, 1 session (4 hours) of Personal Learning Time (PLT) and the Wednesday afternoon Half Day Release teaching.
There may be limited choice of days available in paediatrics (to avoid all trainees going at the same time). This may put some restrictions on the required GP days. However, if some days in the practice are better than others, we may be able to negotiate. In the past, days were split, but this does not work well for the trainees.
In theory, half of the educational activities should be in paediatrics and half in the GP Practice. This works for tutorials, meaning the trainee should have one every other week. Hospital posts tend not to use Personal Learning Time, so pragmatically, this should be provided in the GP Practice. Teaching sessions are held in Paediatrics on Mondays and Fridays and there is a Journal Club on a Wednesday lunch time. It is expected that trainees are able to access one educational session per week.
The OOH sessions are identical to a full time post in a GP post (minimum of 24 hours during the four month post).
The post is based in the Children's Emergency Department at the Royal Derby Hospital. The sessions run 8.00am – 4.00pm or 11.00am – 7.00pm. In addition to working in CED, baby checks are undertaken on the Post Natal Ward. These are usually done at the start of the later shift. Supervision on the Post Natal Ward is done by a senior doctor or the Specialist Midwife.
Depending on the trainee's allocated days they may need to attend the Paediatric department for induction on a day timetabled for GP work. If so, the trainer is entitled to swap a paediatrics day at some stage.
The trainee should get some (ideally half) of the WPBAs done in hospital. In reality the trainee may do a little more than half in the GP practice.
Dermatology – Out of Practice Experience
The Derby Programme has made arrangements for ST3s from August to use their personal learning session once a week to sit in on a Dermatology clinic on a Thursday morning at the London Road Community Hospital. This would be for a 3 week block and would be an observational role only.
The sessions are available with the agreement of the Programme Director, GP Trainer and Educational Supervisor.