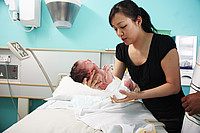 For current information about Innovative Training Posts (ITP) and Out of Practice experience, please check the East Midlands Local Education and Training Board website.
An ITP is offered as an opportunity for GP Registrars to gain additional experience in posts outside of General Practice, to supplement their specialty placements.
The Derby GP Training Programme prides itself in being a front-runner in developing a suite of ITP options, having built on our experience of offering Paediatric posts as an ITP for many years.
ITP placements are done during a ST2 General Practice post, and typically involve 2 days per week working within the specialty (with Wednesday as a protected educational day and the other 2 days working within the practice).
The speciality placement will usually be based within an acute unit with plenty of opportunities for out-patient clinic experience and there is no on-call requirement.
The Registrar will have two Clinical Supervisors (one for each clinical post) and therefore 2 Placement Planning Meetings and 2 CSRs will result. Other portfolio assessments will be done across both placements and there is still the same requirement to engage in Out of Hours work (approx. 6 hours per month if training full-time).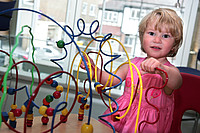 The specialty ITP placements currently active are:
Childrens Emergency Department (at Royal Derby Hospital)
Adult Emergency Department (at Royal Derby Hospital)
Obstetrics & Gynaecology (at Royal Derby Hospital)
Community Psychiatry (based in one of the 4 CMHT localities in South Derbyshire)
Palliative Care (based at Ashgate Hospice in Chesterfield)
GP Home visiting Services (Derby City South PCN and ARCH PCN)
There are several other ITP placements in development, such as:
Medical specialities (diabetes, endocrinology, rheumatology at Royal Derby Hospital)
Occupational Health (at Royal Derby Hospital)
Public Health (Derby City and Derbyshire County)
Offender Health (based at HMP Foston Hall)
Medical Politics (linked with Erewash PCN and the Local Medical Committee)
Frailty / COVID Service (based at Derbyshire Community Health Services Trust)
Complex Needs Service (Greater Derby PCN)
…and plans to develop even more (sexual health, substance misuse services, EMAS, medical education to name but a few!)