About the RCA Calibration Tool Project Development
These simulated consultations are based on real ones, but details and elements have been changed so that they no longer link to real patients. Actors play the roles of the clinician and patient. Minor editing has taken place to make the recordings suitable for sharing, but there are no cuts or timing changes made to the consultations.
The recordings contain clinical information that may be incorrect, either at the time of recording or when accessed, due to the changing nature of medicine and science. You should not use these recordings as a substitute for your own clinical judgement and current clinical guidance when applying them to episodes of real patient care.
This project was funded by Health Education England and is suitable for any trainee looking to sit the RCGP RCA examination. GP trainers, educational staff or anyone looking to understand how the examination works may also find this a useful tool. If you wish to use the consultations for teaching your own trainees, we'd really value you letting us know that you are giving us some feedback on then by completing our form here.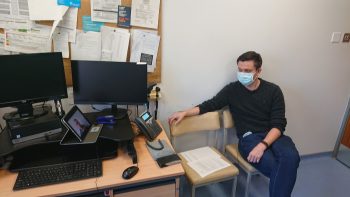 Thanks go to Drs Derek Adu-Sarkodie, Hannah Riley, Thomas Hargreaves and Julian Page for helping to develop and act the cases. We also want to express our gratitude to Drs Anne Hawkridge and Ian Hamer for providing expert analysis of the cases, utilising their experience in developing and assessing the RCA itself.
We hope you find this tool useful,
Dr Seb Pillon & Dr Kat Rothwell
(Project Leads and Primary Care Medical Educators for the Bolton GP Training Scheme)
Feedback
We'd love to know more about people who have used our calibration tool to help us develop it and other resources in future. If you can spare a few minutes, please consider completing our feedback form below.
https://forms.gle/9dRTCmDPziF44Hp27
Loading…
Case List
Please ensure you have read the advice for using the tool before viewing the cases and accompanying notes
Take me to the case list