Some quotes and photos from past and present Trainees
Quote / Testimonial:
"Plymouth is just such a fantastic and unique place to live and train. The hospital and VTS team are incredibly friendly and supportive. The regular teaching sessions keep you in touch with why you want to become a GP, even when you are in the midst of hospital placements. And when you have finished a long day's work or the weekend comes around, I can't really put a price on being able to get up on Dartmoor, visit a beach, or just swim in the sea from the seafront in Plymouth."
Matt, 2018 ST1
---
---
Quote / Testimonial:
"I have had a fantastic time during my GP training in Plymouth. The VTS teaching has been relevant and varied and the team are very supportive and encouraging. My placements have been invaluable in helping me to gain skills and knowledge relevant to general practice and my supervisors have been incredibly helpful. I have also loved living and working in the south west. From surfing to climbing, wild swimming to hiking on Dartmoor, Plymouth has plenty to offer if you like enjoying the great outdoors!"
Bethany, 2018 ST1
---
---
---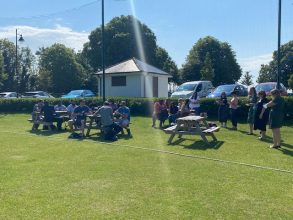 On 30 June 2021, we were finally able to bring 2020's new ST1s together face to face for the first time.