Oxford VTS (Vocational Training Scheme) or, more formally, Oxford District GP Training Scheme is a training programme for junior doctors who wish to become GPs. We are based in Oxford and cover the city and more rural areas as far as Wantage to the South, Burford to the West, Thame to the East and Kidlington to the North.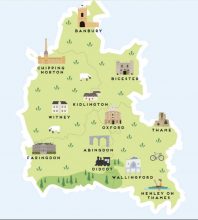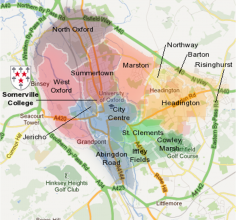 Banbury, Bicester and Chipping Norton are covered by the Banbury VTS and Henley is covered by the Reading VTS. Oxford VTS covers a relatively small geographical area, but there is plenty to see and do.
We have approximately 86 trainees at any time, with an intake of 25 each year. Most trainees start their three year training programme in August, although sometimes trainees join us in February.
What do the 3 years look like?
Training is split between 12 months of 3-6 month long hospital-based jobs, with a variety of speciality rotations on offer, and 24 months in general practice (usually two 6 month posts in the first two years and the final ST3 year in another practice).
Why Oxford?
Oxford is a well established medical centre with highly regarded teaching hospitals and a fantastic culture of teaching and learning. Our GP trainers (experienced GPs who have completed an extensive course in postgraduate education) are a diverse and talented bunch with tremendously varied skills and interests.