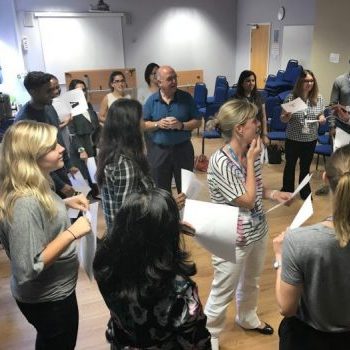 CRESH GP STS was very happy to welcome our 2017 cohort today.
Having completed the Trust induction, with a week in placement under their belts, the new ST1s came to the PGEC to meet the PDs and myself for the first time.
We go over the layout of the training scheme as a whole, explain how our training timetable works and cover the intricacies of the ePortfolio and RCGP curriculum.
This is a very busy day, with lots of excited trainees with lots of questions, so we try to break the session up a little with some fun games as well as lectures and presentations.
We have a very mixed cohort of ST1s this year, from many different backgrounds with some mature trainees who have decided to retrain as GPs as well as younger trainees straight from Foundation year 2.
It's a great cohort and we wish them well with their training with us!