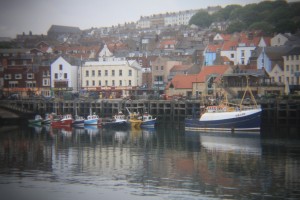 Thank you so much for your visit. On these pages you can find out about our friendly scheme: Who we are, where we are, what we do and why this special place on the Yorkshire Coast is so easy to fall in love with. This site is also the main resource for information for Trainees on the Scarborough General Practice Vocational Training (VTS) Scheme and for GP trainers, Practice Managers, Clinical and Educational Supervisors.
If you are thinking of coming to the Moors and Coast area for training or a career in General Practice please have a look at "Living on the Coast and Moors" to get some idea of how great life can be in this area. There are plenty of opportunities to enjoy life in the outdoors, sports, cultural and historical interests.
Geographically, the Scheme stretches from the picturesque coastal town of Whitby in the north, Pickering on the edge of the beautiful North Yorkshire Moors in the west and as far south as Bridlington on the dramatic east Yorkshire coast. We have small towns, rural villages and remote areas in our patch, which allows for a varied demographic of patient population.
The Scheme offers placements in several specialties within Scarborough Hospital which include Emergency Medicine, Acute Internal Medicine, Paediatrics, Obstetrics and Gynaecology, Care of the Elderly and Rehabilitation Medicine. Our Palliative Care placements are based at St Catherine's Hospice, a well-respected and hugely cherished organisation which is located in Scarborough itself. Psychiatry posts are delivered through our neighbouring mental health provider, Tees, Esk & Wear Valleys NHS Trust (TEWV), based inland in the pretty market town of Malton (home of the local food festival).
We offer innovative training posts in community sexual health, learning disability, rheumatology, inclusion health, planetary health and experience with health commissioning and medico political leadership with the LMC.
The Scarborough GP Training Scheme is by comparison to others a relatively small scheme. Good things come in small packages they say! Nevertheless, we have great ambitions. Being smaller allows us to have increased contact with our trainees, to build strong communities of practice for trainers and trainees alike, support each other and develop friendships. We celebrate diversity, are inclusive and raise awareness of health inequalities both locally and globally.
We have a team of three knowledgeable, approachable and supportive Training Programme Directors, who work in local practices, have special interests and roles in medical education, and combine this with busy family lives – they have been in your shoes!
For the training we will let the registrars speak for themselves: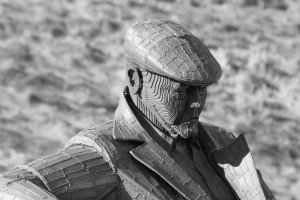 'Practices and trainers who are extremely friendly and keen to teach'
"The scheme is so supportive and well structured best training I've ever had"
'An opportunity to experience real General Practice'
'You don't realise how nice it is until you get here'
'Opportunity to do palliative care as a rotation and gain skills in end of life care at the incredible St Catherine's hospice'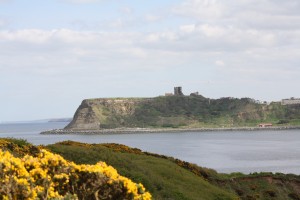 'A lovely small hospital where everyone knows and looks out for each other'
'Half day release sessions every week allow you the opportunity to get to know everyone else on the scheme and initiate life long friendships'
'Trainees frequently socialise together both formally and informally'
'It attracts a lot of couples and many go on to stay in the area as they realise what a wonderful place it is to raise a family'
And see some of our trainees in action in the HEE recruitment video: https://vimeo.com/469472218
Yorkshire & Humber GP Deanery Pages