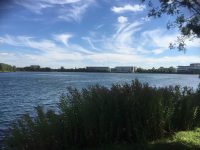 The People
Our training practices are based across Doncaster serving a varied demographic of patients. As a trainee you will have the opportunity to consulting in an environment with patients from inner city and rural areas, from a range of ethnic/social backgrounds, Our programme offers a wide range of training posts across the city's well respected Teaching Hospital, District Care Trust and Hospices
Things to see and do
Doncaster is very well located from our main feeder University of Sheffield, it is actually only 25 miles in distance and due to motorway links is actually quicker to get to by car than travelling across Sheffield in the rush hour!
With fast motorway links as well as a fast train service to Sheffield, Leeds and Manchester as well as Edinbrough and Newcastle. London is only 1 hr 30 mins away!
For sports fanatics Doncaster has a leading racecourse, famous for holding the St Ledger race in September, with meets throughout the year. We also have both a 1st Division Football team and Championship Rugby Union team and a Rugby League team. There are numerous gyms and sports facilities as well as an Ice skating rink and ten pin bowling alley and lakes for boating, canoeing and jetskiing.
For entertainment there is a multiscreen Vue cinema as well as a brand new £20m purpose built theatre and established museum
There is an expanding airport and a variety of good affordable housing in differing locations from flats to townhouses and homes in outlying villages such as Bawtry and Tickhill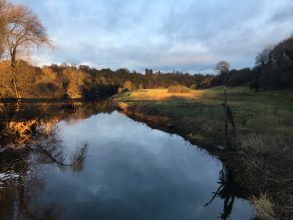 The Practices
There are a wide range of training practices in Doncaster from large 15000 patient sites with multiple trainers and trainees, to small practices with one trainer. Locations are also all over the town and surrounding areas from rural to inner city