Holly Hardy – Associate Postgraduate Dean; Bristol, North Somerset and South Glos (BNSSG)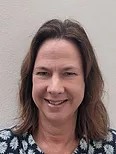 I have a long history of interest in GP education, having been a course organiser in Manchester and Clinical Teacher at the University of NSW Australia. I became a GP trainer in 2005 and then a Training Programme Director when I moved to Bristol. I have been a nationally elected member of RCGP Council since 2015. I have also taken on the clinical lead role of BNSSG Primary Care Training Hub with a focus on multi-disciplinary workforce and training. In addition, I am a part-time GP in Horfield and have four children – one at University and three teenagers at home which keeps me busy! If you would like to make an appointment to see me, please contact Mandy
Mandy Price – Bristol GP Training Programme Manager

I have worked in GP Training since 2001, first at the deanery and now for the Bristol Scheme. The bane of my life is my commute to Southmead. Outside of work, cooking and walking both help to lower my blood pressure. My young, badly behaved dog raises it again. I work from 7.30 – 3.30pm, Monday to Friday in the Learning and Research Building at Southmead Hospital. Mandy.Price@nbt.nhs.uk (0117) 4148028
Alyce Griffith – Bristol GP Training Administrator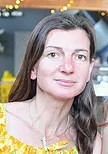 I joined the Bristol GP training team in 2020 having worked in the administration and provision of educational services and resources for a university, charity and small business. I have chosen a part-time role to help balance my work and busy family life. I'm often outside with my partner, three children, boats, ponies, dogs, in the garden or running renovation projects on our home. Contact me at alyce.griffith@nbt.nhs.uk
Nick Snelling – Training Programme Director

I am a partner in a GP practice in Bristol, and also the clinical lead for musculoskeletal medicine within BNSSG CCG. In a past life I worked in the private sector as an osteopath and have a particular interest in musculoskeletal medicine and pain management, and was involved in teaching and training osteopaths prior to coming into medicine. I have also been involved in expedition medicine for the past 10 years, with numerous cycling and hiking trips abroad.
Shaba Nabi – Training Programme Director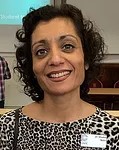 I am the Lead GP at Charlotte Keel Medical Practice, which is an inner- city practice in Bristol. I followed a convoluted route to general practice which included Psychiatry, Neurology, Ship's Doctor and Civilian Medical Officer for the RAF. I have a portfolio career which includes Education, Prescribing Lead for the CCG, Medical Politics and a columnist for Pulse magazine. When I am not working, I enjoy hanging out with my 3 kids and dancing to 90's club music.
Jasmin Krischer – Training Programme Director
I have joined the team working mainly with the ST3 trainees and am also an appraiser and salaried GP. Throughout my career, I've been involved in teaching in one form or another and have always found it a great way to keep on my toes and stay refreshed ! I'm a good person to talk to about career choices as I've done a lot of different jobs, from locum to GP partner, from working in Sudan and East Timor for MSF to combining general practice with assistantships in Dermatology and Paediatrics. I can be contacted on jas34@live.com or jkrischer@nhs.net
Jenna Powell – Training Programme Director
I am a salaried GP at The Family practice , Western College in Cotham. In a past life I studied mathematics and worked in actuarial investment. I have always had an interest in education; tutoring mathematics, teaching medical students and junior doctors and getting involved in GP trainee education during my own training and love working with the GP trainees. Having recently had a little boy, to add to my 4 year old girl, life has changed a lot! When I do have time to let my hair down I love walking, enjoying the many lovely eateries in Bristol, and tending to my garden. My veg plot however has just been invaded by a lockdown trampoline !!
Maggie Warlow – Training Programme Director

I joined the TPD team in March 2020. My background is in hospital and expedition medicine before becoming a GP. I work as a GP partner in Gloucestershire. Hobbies include orienteering, cycling and making bread.
Ali Hutchings – Training Programme Director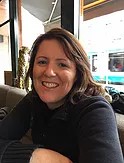 I joined the team in 2019 and enjoy the teaching, planning and pastoral support that is involved in the role. Alongside this I am a Partner at Horfield Health Centre in Bristol where I am also an educational supervisor. I have been involved in education for a long time including mentoring and training in effective consulting for medical students and a variety of work with junior doctors on the wards and in GP training. I have three children who keep me busy with their various interests and as a family we enjoy exploring the countryside by walking and cycling together.
Sheila Pieterson – Training Programme Director

I was a GP partner (2 different practices) for more than 26 years.  I continue to do occasional locum sessions, along with some appraisal work. After an enjoyable 3-month locum TPD experience I joined the Bristol team in 2008.  I play mandolin, and like lots of physical activities: running, cycling, swimming, canoeing, gardening….. An increasing number of grandchildren keep me young at heart!
Ronan O'Connell – Training Programme Director
I was delighted to join the fantastic Bristol Training Programme Director team in 2021. I spent the preceding three years working as a TPD in Somerset. I am a GP Partner at Whiteladies Medical Group in Bristol where I am also heavily involved in both undergraduate and postgraduate medical education. Outside of work, my life revolves around my wonderful family. I have a love for the outdoors, especially hiking, running and tennis. More recently, my adventures consist of playgrounds and puddle-jumping with my two young children.