Holly Hardy – Associate Postgraduate Dean; Bristol, North Somerset and South Glos (BNSSG)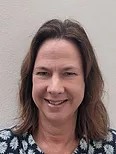 I have a long history of interest in GP education, having been a course organiser in Manchester and Clinical Teacher at the University of NSW Australia. I became a GP trainer in 2005 and then a Training Programme Director when I moved to Bristol. I have been a nationally elected member of RCGP Council since 2015. I have also taken on the clinical lead role of BNSSG Primary Care Training Hub with a focus on multi-disciplinary workforce and training. In addition, I am a part-time GP in Horfield and have four children – one at University and three teenagers at home which keeps me busy! If you would like to make an appointment to see me, please contact Mandy
Mandy Price – Bristol GP Training Programme Manager

I have worked in GP Training since 2001, first at the deanery and now for the Bristol Scheme. The bane of my life is my commute to Southmead. Outside of work, cooking and walking both help to lower my blood pressure. My young, badly behaved dog raises it again. I work from 7.30 – 3.30pm, Monday to Friday in the Learning and Research Building at Southmead Hospital. Mandy.Price@nbt.nhs.uk (0117) 4148028
Nick Snelling – Training Programme Director

I am a partner in a GP practice in Bristol, and also the clinical lead for musculoskeletal medicine within BNSSG CCG. In a past life I worked in the private sector as an osteopath and have a particular interest in musculoskeletal medicine and pain management, and was involved in teaching and training osteopaths prior to coming into medicine. I have also been involved in expedition medicine for the past 10 years, with numerous cycling and hiking trips abroad.
Shaba Nabi – Training Programme Director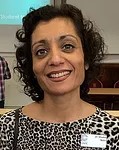 I am the Lead GP at Charlotte Keel Medical Practice, which is an inner- city practice in Bristol. I followed a convoluted route to general practice which included Psychiatry, Neurology, Ship's Doctor and Civilian Medical Officer for the RAF. I have a portfolio career which includes Education, Prescribing Lead for the CCG, Medical Politics and a columnist for Pulse magazine. When I am not working, I enjoy hanging out with my 3 kids and dancing to 90's club music.
Jasmin Krischer – Training Programme Director
I have joined the team working mainly with the ST3 trainees and am also an appraiser and salaried GP. Throughout my career, I've been involved in teaching in one form or another and have always found it a great way to keep on my toes and stay refreshed ! I'm a good person to talk to about career choices as I've done a lot of different jobs, from locum to GP partner, from working in Sudan and East Timor for MSF to combining general practice with assistantships in Dermatology and Paediatrics. I can be contacted on jas34@live.com or jkrischer@nhs.net
Jenna Powell – Training Programme Director
I am a salaried GP at The Family practice , Western College in Cotham. In a past life I studied mathematics and worked in actuarial investment. I have always had an interest in education; tutoring mathematics, teaching medical students and junior doctors and getting involved in GP trainee education during my own training and love working with the GP trainees. Having recently had a little boy, to add to my 4 year old girl, life has changed a lot! When I do have time to let my hair down I love walking, enjoying the many lovely eateries in Bristol, and tending to my garden. My veg plot however has just been invaded by a lockdown trampoline !!
Daniela Hall – Training Programme Director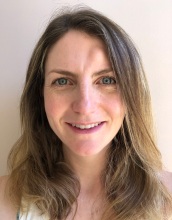 I am a Salaried GP just outside of Bath. I enjoy working in rural GP practices and I have always been involved in teaching and learning, having links with Bristol University as well as post-graduate training. I have worked in respiratory medical research, leadership and overseas. I have a passion for encouraging self-development and striving to create a happy and healthy work environment in primary care.
Outside of work I am kept busy by a 1 and a 4-year-old, a very energetic dog and a (slightly overgrown) allotment.
Please always know you can come to me with any questions, concerns or aspirations you have for your GP training and I will do my best to support you.
Shamilah Rahman – Differential Attainment Scholar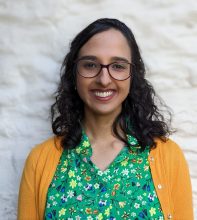 I am the Differential Attainment GP Scholar for Bristol this year and my role involves work around equality, diversity and inclusion within the GP training program. Differential attainment refers to the systematic differences in outcomes when grouping cohorts by protected characteristics and socio-economic background . This year I have been working on initiatives designed to support international medical graduates who are new to the NHS. I have also been looking at issues around experience of racism within training
Emma Patch – Education and Quality Scholar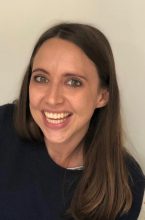 I am the Education and Quality Scholar for Bristol. As part of my role I get involved in the education programme and am leading two exciting projects linked to my scholar area. I am managing the ST1 peer mentorship programme which involves ST3's offering mentorship to ST1 trainees and I am a mentor myself both as part of this programme and for HEE. I am also instigating a online platform for sharing quality improvement projects and study leave ideas – watch this space!