Ali Hutchings

I am the Bath APD and support the TPDs to link you, the trainees, into the Severn School of Primary Care. I trained in Bristol (now BNSSG) and am a GP Partner and trainer in Horfield, North Bristol. I previously worked as a fellow in Bath and more recently as a TPD in BNSSG. I am passionate about delivering high-quality GP training in Bath, to help you develop into rounded, independent clinicians who have the experience and skills required to embark on the career path you choose after training. I have three children and a post lockdown puppy who keep me entertained outside of work along with rugby season tickets and unskilled paddle boarding adventures!
Adrian Curtis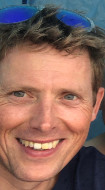 I am a GP partner and trainer (ES) at Spa Medical Centre in Melksham where I also perform carpal tunnel operations. I have been involved with the Bath GP Training scheme since 2009.
I was initially planning a career in Emergency Medicine and did most of my hospital jobs and training in Cornwall. After completing GP training in 2007 I was heading back to Cornwall and stopped off in Bath, only intending to stay for a short while! I have never looked back.
I spend most of my time away from work being bossed about by my 3 small children, sometimes managing to escape for a run in the hills surrounding Bath.
Alice Gardner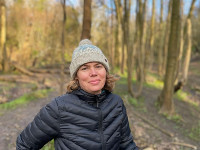 I am a GP trainer and salaried GP at Trowbridge Health Centre in Wiltshire, and have an interest in Women's Health as well as enjoying all the variety that General Practice has to offer. I believe in the power of GPs to make the world a better place, be that through a great person-centred consultation or by working with and speaking up for our communities. I have been a very happy resident of the amazing city of Bath ever since moving here to start my GP training in 2008, and now have two daughters to keep me busy! Away from work, I love tennis, outdoor swimming and spending time at our family allotment.
Ravi Patel

I work as a salaried GP at the Heart of Bath surgery in Bath where I am the clinical lead for Diabetes. I completed my GP training in Bath in 2021 having been an education scholar in my ST3 year. I worked as a clinical teaching fellow in Swindon before spending a couple of years working in Australia on the Sunshine Coast before returning to the UK. I enjoy travelling and multiple sports but most of my spare time is increasingly spent with my young son.
Brigid Tunney
Brigid is currently on maternity leave.
Paula Cain

Paula is the GP Programme Manager for the Bath patch. She is in the office Monday to Friday between 8am and 4.30pm. Paula can be contacted on 01225-824894 or email paulacain@nhs.net
Maria Phantis

Maria is the GP Administrator and is in the office Monday to Thursday between 8.30am and 2.30pm. She can be contacted on 01225-824894 or email maria.phantis@nhs.net