About Our Training Programme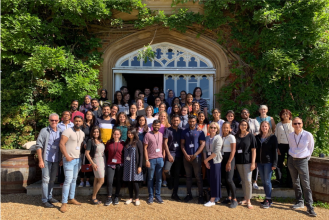 The Barnet GP Speciality Training Scheme is a long established and popular scheme in North London. We have a learner-centred and forward thinking approach to training. Our aim is to produce confident GPs who are stimulated by the day-to-day challenges of modern-day general practice, as well as promoting reflective development and self-understanding.
We are passionate about education and encourage life-long learning and commitment to good patient care. We foster a nurturing environment to enable development as rounded, holistic practitioners.
There is also a strong emphasis on mutual support, drawing upon the wide-ranging experience of all members, bringing with it a close-knit and sociable community of future GPs. The scheme also promotes development in future leadership and in educational roles through various schemes such as medical school teaching.
We have a variety of experienced training practices throughout North London which are well led by respected trainers. The variety of practices provides our registrars with the ideal multicultural population base to understand and experience challenging holistic medicine.
We have a half-day release programme every Thursday afternoon in term-time. This provides a forum for our training GPs to identify and meet their learning needs, covering a wide range of topics encountered in modern day General Practice.
Specialties we cover
The Barnet GP Speciality Training Scheme offers a variety of 3-year programmes. The programme is currently undergoing change and will involve 12 months of hospital rotations split into 6 months each followed by 2 years in community GP Plus Posts. Below is a list of hospital posts available at the Barnet Scheme:
A & E / Orthopaedics
Care of the Elderly Medicine/General medicine
Obstetrics & Gynaecology
Paediatrics
Palliative medicine (North London Hospice)
Psychiatry (mainly based with Barnet, Enfield and Haringey Mental Health Trust but also posts at Northwick Park and with Camden and Islington MHT)
General surgery/ENT
Rehabilitation medicine at Royal National Orthopaedic Hospital
One of the 6-month GP posts is a Medical Education Integrated Training Post (ITP) which involves working in primary care but with 4 sessions devoted to education (primarily medical student teaching)