Epsom and St Helier University Hospitals NHS Trust is a large acute Trust serving South West London and Surrey. The Trust's two district general hospitals, Epsom General Hospital and St Helier Hospital, both offer an extensive range of acute services including 24-hour A&E.
Epsom General Hospital is situated close to the centre of Epsom. St Helier Hospital, which also incorporates Queen Mary's Hospital for Children on site, is situated in Carshalton.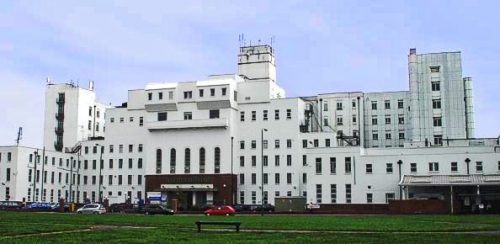 The Trust provides services to local communities including the whole of the London Borough of Sutton and part of the London Borough of Merton; the Surrey Boroughs of Epsom and Ewell, Reigate and Banstead and Elmbridge, plus part of the District Council of Mole Valley.
Within this main area the Trust serves approximately 510,000 people. It also provides medical care for a wider population, particularly for certain specialist services. The Trust includes the South West Thames Renal and Transplantation Unit and a dedicated Children's Hospital with an accredited Neonatal Intensive Care Unit.
St Helier Hospital
Wrythe Lane, Carshalton, Surrey, SM5 1AA
St Helier Hospital shares its site with Queen Mary's Hospital for Children. It is the largest site within the Trust with over 500 beds spread across the specialities listed below. The hospital has a comprehensive range of diagnostic facilities within pathology and radiology (including MRI and CT scanning, ultrasound and vascular diagnostic services); a busy accident and emergency department dealing with 80,000 attendances per annum; and a range of outpatient facilities. The Renal Unit provides acute renal care and dialysis and is integrated with the St George's Hospital transplantation programme.
Services provided include:
Care of the Elderly
General Medicine
General Surgery
Gynaecology
Haematology
High Dependency Care
Intensive Care
Maternity
Ophthalmology
Oral Surgery
ENT
Renal Medicine (and Transplantation with St George's Hospital Tooting)
Trauma and Orthopaedic
Urology
Queen Mary's Hospital for Children
Wrythe Lane, Carshalton, Surrey, SM5 1AA
The Queen Mary's Hospital for Children is a separate hospital located on the St Helier Hospital site. Within the children's hospital, a range of services dedicated to the needs of children is provided, including radiology, outpatients, day surgery, inpatients, assessment unit, therapy services and pharmacy services. The hospital provides a significant range of general and specialist services for children. There are over 36 beds, used as follows and there is also a dedicated Paediatric Accident and Emergency Department, within the St Helier main Accident and Emergency Department.
Services provided include:
Paediatric Day Surgery
Paediatric Assessment Unit
Paediatric Medicine
Paediatric Dentistry
Special and Neonatal Intensive Care