Become a skilled GP able to give first class care to your patients
Develop lifelong learning skills so you can keep your career fresh and keep up to date with the inevitable changes in healthcare
Tailor your learning to your past experience and any specialist interests you may wish to develop in the future
Navigate the politicial, financial, and business arena in which modern general practice exists
The scheme has been well established for many years and has a wealth of excellent training practices from a single partner practice to one of the largest practices in Britain, from urban to rural, from deprived communities to more well off. Whatever your cup of tea, we are likely to have something to suit you – plus, as you spend 18 months of the scheme in general practice you will have the opportunity to experience 2 different practices during your training.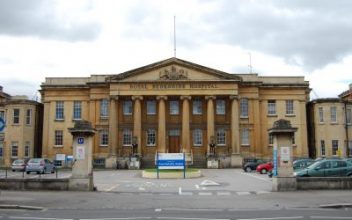 We can almost guarantee you plenty of laughs along the way and close team camaraderie with your fellow trainees – and even perhaps your trainer and the programme directors!
Most of our formal teaching happens at the Reading Hockey Club in Sonning. We also have access to the postgraduate medical education centre at the Royal Berkshire Hospital, which provides education facilities for all medical and dental practitioners in the West Berkshire District. The amenities include 2 lecture theatres with full audio-visual aids, seminar rooms, common room (used as an informal lecture theatre) and a comprehensive library with search and word processing facilities and Internet links. There is a canteen for lunch and light refreshments. In addition to the VTS, a wide programme of postgraduate medical education is arranged at the Centre by the Clinical Tutor, his consultant colleagues and various medical societies.
We would like to thank the following people who have contributed to the development of our website:
Reading Trainers Group who did much of the work for the Trainer's pack.
Windsor VTS PD Team past and present especially Emma Boulton, Jo Byfleet and ST4 Steffan Kuetter for their contribution to the Reading trainees pack which is based on the Windsor trainees pack