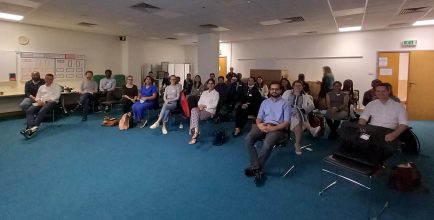 Useful info
Contracts – GPST Doctors in Training (DiTs) who rotate to a new employer (i.e a GP practice or different hospital trust) will move to, and therefore have their contracts through, the Lead Employer which is Gloucester Hospitals NHS Foundation Trust. You will receive an 'honorary' contract from the practice / hospital trust while working in that particular post. Your GP placement will attract a 45% supplement and you will therefore be working to terms and conditions which must include evidence of Urgent and Unscheduled Care (UUSC – previously Out Of Hours OOHs). Full UUSCs guidelines can be found on the Deanery website here and within the COGPED / RCGP document here. 
Medical Performers List & Enhanced CRB – You must be included on the relevant Area Team's Medical Performers List plus Enhanced CRB Check. This will be done through the lead employer, Gloucester NHSFT
Travel expenses related to attending your practice may be reimbursed through the practice. The base for ST1s and ST2s, while in practice, will be the practice.
Contact your ST2 practice – It's very important to contact your ST2 trainer and / or the Practice Manger, in plenty of time before you take up your placement with them to organise your schedule etc. You'll also need to notify him / her of any planned annual leave / study leave that may occur during your time with the practice.