Helen Rochester
Associate Postgraduate Dean
As Associate Postgraduate Dean (APD) for GP Training in Exeter & East Devon, I work closely with the TPDs, Fellows, Scholars and Nina and her team of our scheme coordinators. My role is to support, lead, and quality assure the delivery of our GP specialist training programme.
I have a portfolio career, I am also a GP Partner at Rolle Medical Partnership, a GP appraiser, and a Strategic Primary Care Workforce and Education Lead. I truly believe that education and skills development, are the fundamental solutions to many of the challenges we face as a healthcare system. Of course, this needs to be coupled with prioritising healthcare worker wellbeing and workforce expansion, as well as personal development.
Karen Cavan
​Training Programme Director
Ed Fitzherbert
Training Programme Director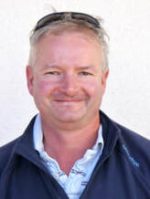 I am a GP Partner and GP Trainer at Amicus Health in Tiverton. I did my medical and GP training in Cambridge, before taking up my partnership in Tiverton in 2003. I have been a TPD since 2016.
In my spare time I enjoy transporting my teenage children to their sporting commitments, playing tennis and cricket and trying to walk the lazy family patterjack terrier.
Will Edney
Training Programme Director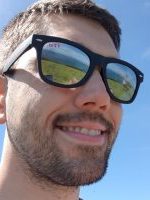 I work as a GP in a rural practice at the Mid Devon Medical Practice. I did my medical training in Leicester before I made the move to the southwest to undertake my GP training. After a year of Locuming I took up my partnership in 2012. I started working as a TPD in Exeter in 2021.
Outside of work I enjoy spending time with my three children and enjoying the great Devon Countryside. I like mountain biking, walking, running and attempting watersports.
Jon Williams
Training Programme Director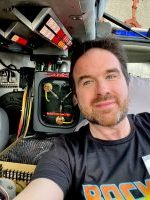 I work as a GP partner at Amicus Health in Tiverton and was previously a trainee on the Exeter VTS. I qualified from Imperial College London and started my career as a surgeon before realising;
1. The South West is the best place to live in the country.
2. General Practice is an amazing career and GPs are a lovely bunch who are great to hang around with.
I still do some minor surgery as a GPSI and am also the Clinical Director of our local Primary Care Network.
Outside of work I enjoy the seemingly obligatory outdoor pursuits of hiking and cycling. I have an eclectic taste in music and like most sports.
Hannah Claxton
​Training Programme Director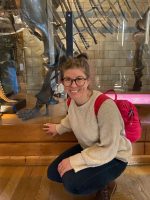 I qualified as a GP in 2021 and split my time between clinical work as a salaried GP at St Thomas Health Centre in Exeter and educational roles working with the VTS, PCNs and medical students. I went to university in Glasgow and was lured down to the South West by the weather and lifestyle for Foundation training… and just never left!
Outside of work you can mostly find me renovating a dilapidated house in the Devon countryside and being a chauffeur to the social events of my small children. When time allows you'll happily find me on the beach or out running with our gorgeous but long-suffering cocker spaniel Ruby.
Bethany Hookins
Programme Administration Manager
I started working for the NHS at the start of 2015 and worked as the GPST Administrator at TSDFT from 2017 – 2021. In November 2021 I started working for the Exeter & East Devon VTS as the GPST Manager and haven't looked back! Outside of work I enjoy spending time with family & friends, spoiling my dog and I've recently become obsessed with my kindle! Please do get in touch if I can be of any help to you via rduh.gpspecialtytraining@nhs.net or b.hookins@nhs.net
Ty Rowley
Medical Education Administrator